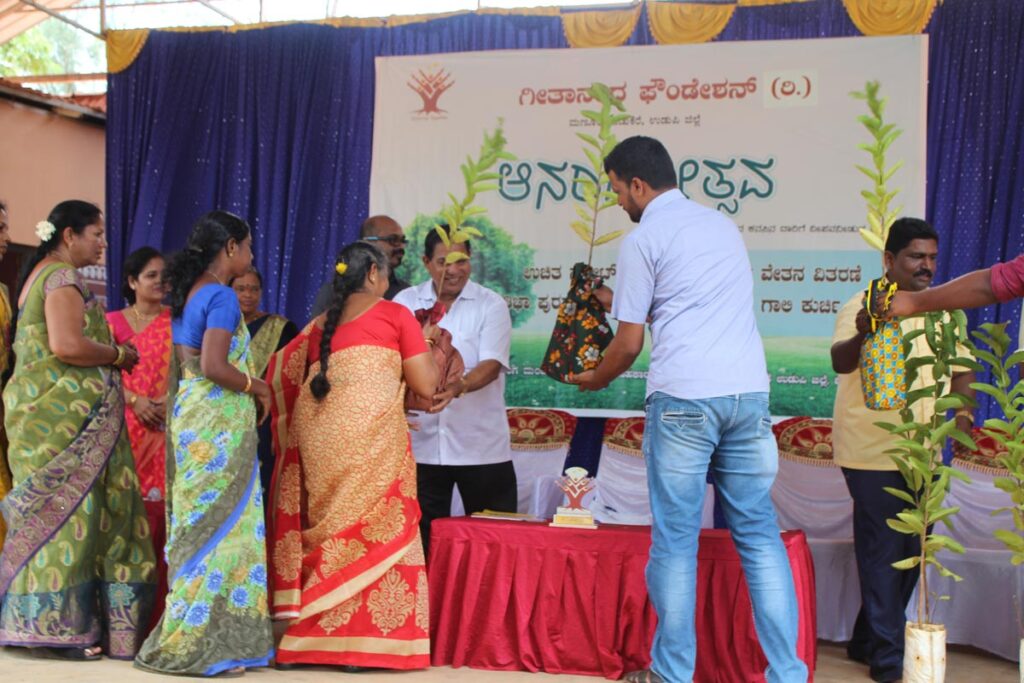 About Geethanand Foundation
A Portmanteau word combining Geetha & Anand, the company's promoters who have lent their names to the foundation reflecting their inherent commitment to the issue. The name Geethaanand is derived from Sanskrit Geetha means Song and Ananda means happiness together it means Song of happiness and the song of happiness can be heard only when we share and care for others.
The Geethanand Foundation was established in 2010 with a vision to work towards the betterment of the society where we live and extent our Support to overcome issues that affect our human wellbeing and makes this planet a better place to live. We are concerned about the welfare of the society and hence it's our responsibility to help those that are less fortunate and contribute to the common good which has been a long standing practice
Giving back to the community gives us a pleasant feeling of connectedness and the satisfaction which is a part of our identity and it's about whom we are as a company and who we want to be. We are grateful to have such great community support and we're happy to give back and provide support for the underprivileged.
Some major initiatives taken to identify deserving meritorious students from financially Challenged sections of society & provide them with financial help to pursue their studies and emerge with qualifications skills to be employable  independent and to contribute to their own well-being  that of their society and the nation at large.
Janatha is a home grown organisation that has succeeded beyond its dreams and left its mark internationally, all thanks to the indigenous input of natural resources as well as local manpower intellectual skills blended with technology & modern processes.